ABOUT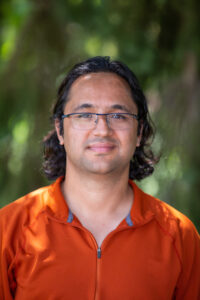 I am a social-ecological researcher at the Bioeconomy Institute, Iowa State University. I conduct research and teach in the areas of socio-ecological systems and human dimensions of natural resource management.
My academic and professional goals are to explore the dynamic relationship between natural resources and people, ensure the sustainability of natural resources in developed and developing countries, and channel my research to benefit the underprivileged population. I believe that emerging challenges associated with environmental change on multiple scales span disciplinary boundaries and necessitate interdisciplinary approaches to better our understanding of social-ecological dimensions.
My expertise lies in ecosystem services, natural resource management and policy, land-use change modeling, water resource conservation and management, and social-ecological system (SES) coupled with experience in human dimensions of natural resources. My academic research has trained me to integrate theories from social and natural sciences and use intensive fieldwork with complex modeling approaches to produce comprehensive research on social-ecological sustainability.
"The most exciting change I see is land-use combined with community and conservation-friendly solutions that allow us to be productive and rejuvenate areas where we see bounties of biodiversity."



When I am not analyzing data or writing manuscripts, you will find me bird watching or walking around with a camera taking pictures of nature.